Committed to ensuring every brand makes the connections they need to accelerate their growth, Beauty Connect is the place to build connections, formulate partnerships, and develop lasting relationships with industry players from across the supply chain.


With more opportunities than ever to connect, Beauty Connect brought together multiple brand workshops, private and public pitching opportunities, intimate roundtables focused on industry challenges, and pre-scheduled 1-2-1 meetings; all running alongside main-stage content. 
Join us in 2024 and expect to:
Foster partnerships with the future investors of your brand or the future brands of your portfolio

Position yourself for a 

successful 

strategic partnership

 with beauty conglomerates 

 

Scale your brand

 while maintaining talent, brand values and driving inclusivity and diversity practices at every touchpoint

 

Make meaningful

 

retailer connections

 

and gain confidence in your distribution strategy

 

Meet and

 

rise above the demands of the conscious consumer

 by engaging with industry-leading vendors and sustainability experts

 
THANK YOU TO OUR ADVISORY BOARD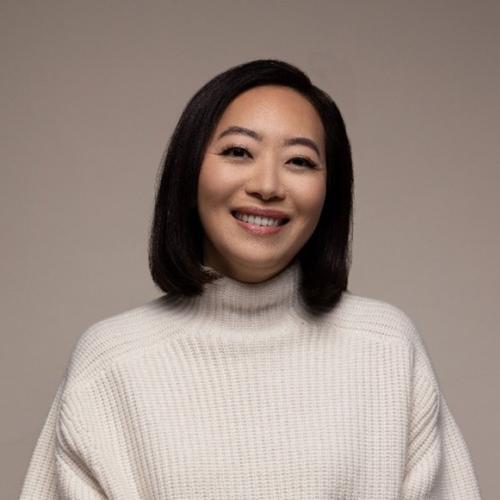 Carla Ruiz
Senior Vice President, Global M&A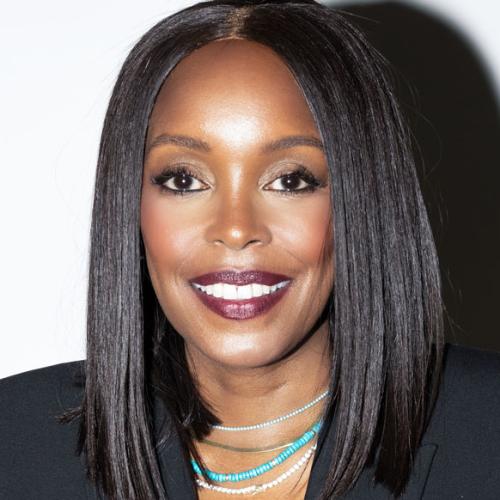 Nyakio Grieco
Co-Founder, Thirteen Lune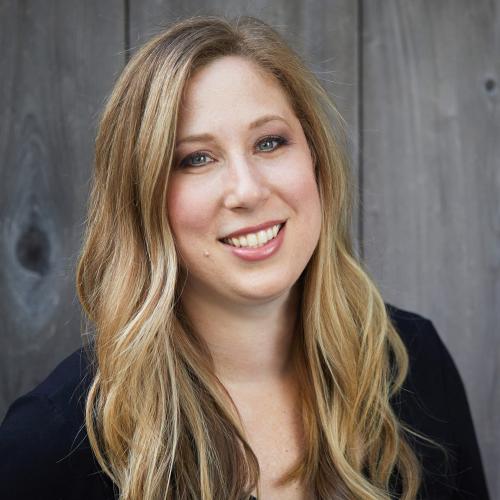 Alicia Sontag
Ranked one of Beauty's 50 Most Powerful Women by WWD (2015), and two-time honor of Fortune Most Powerful Women conference (2015/2016), Alicia is a Co-Founder and Partner at Prelude Growth Partners. Prelude Growth Partners is a New York City based growth equity firm focused on providing capital and value-added operatingsupport to high potential, fast-growing consumer brands. Prelude seeks to make investments of $3million to $15 million in each company, across branded consumer categories including personalcare/beauty, food & beverage, baby, pet, health & wellness and other consumer categories.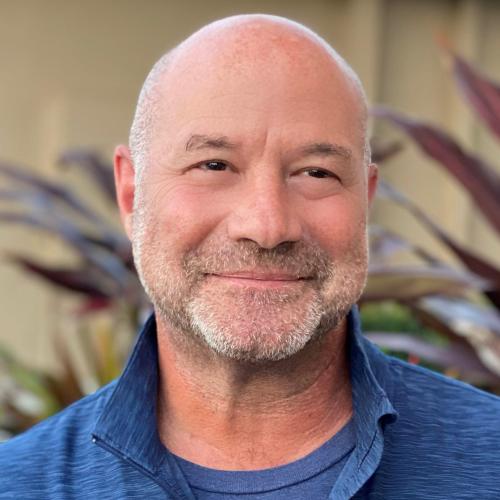 Rich Gersten
Co-Founder & Managing Partner
Rich has spent the last 30 years investing and building great consumer brands at top private equity firms including Tengram Capital Partners, L Catterton, and North Castle Partners. Rich spent the last 9 years dedicated specifically to investing in the beauty industry, where he developed an extensive network of relationships that sourced many emerging growth brands with very limited access to institutional capital. Realizing the significant opportunity to address this underserved area of the market in beauty, Rich founded True Beauty Ventures.
Rich received a BS in Economics from Union College (N.Y.) and an MBA from the Wharton School at the University of Pennsylvania.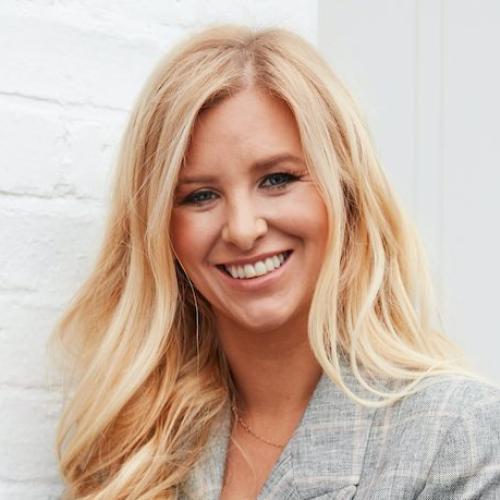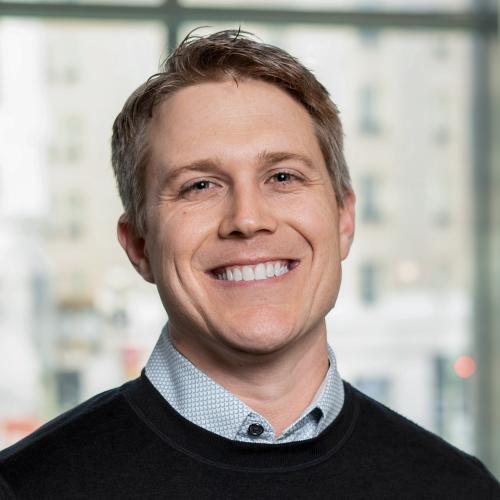 Conor Begley
Co-Founder, Tribe Dynamics & Chief Strategy Officer
Conor Begley is the Co-founder Tribe Dynamics and Chief Strategy Officer at CreatorIQ. In September 2021, Tribe Dynamics was acquired by CreatorIQ to create the leading influencer marketing platform for the creator economy, bringing together influencer performance management and analytics solutions to help brands and businesses. Conor has been named one of the 100 Most Influential People in Influencer Marketing by Influence Weekly, and was recognized as one of the 100 Leaders of Tomorrow by St. Gallen's Symposium.
INDUSTRY LEADING SPEAKERS
BEST IN CATEGORY SHOWCASE FINALISTS
INDIE BRAND SPOTLIGHT
Introducing our 2023 Indie Brand Spotlight Finalists!
Bringing you 10 of the most promising indie brands from across the beauty, wellness, and personal care space.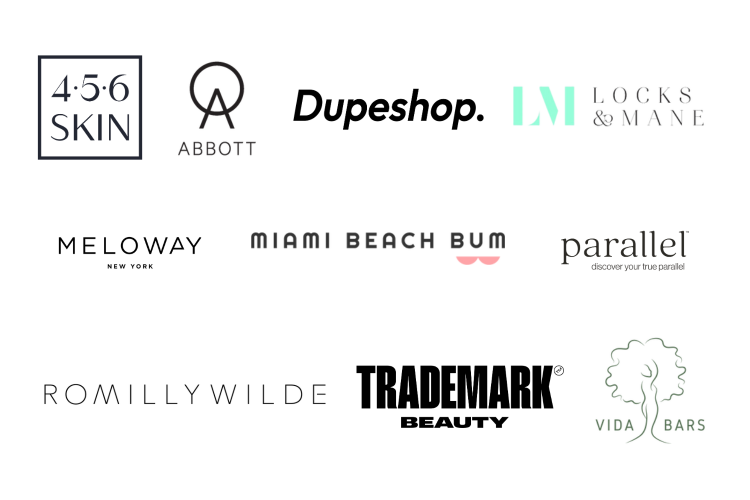 2023 INDUSTRY SPEAKERS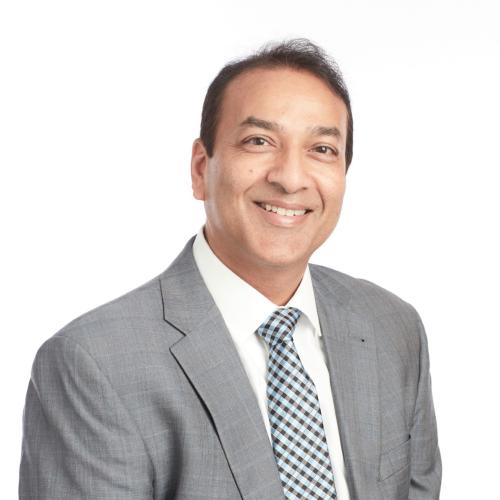 Akshay Talati
VP Product Development – Beauty & Wellness
Akshay Talati, a pharmacist, is an expert in cosmetic research and innovation, having championed hundreds of successful products at 22 multinational and indie brands at Estee Lauder, Unilever and L'Oreal over his 30 years career.
Currently, as head of product development for Goop, a trending wellness and lifestyle brand, he leads expansion by launching a new brand for mass retail channels as well as growing beyond skincare into several other product categories in makeup, haircare, and wellness essentials.
He also serves as Vice President on the board of the Society of Cosmetic Chemists, is an executive advisor, speaker, and writer for several trade shows and publications, co-founded Skindie™, and actively engages in mentoring professionals seeking guidance in the beauty industry.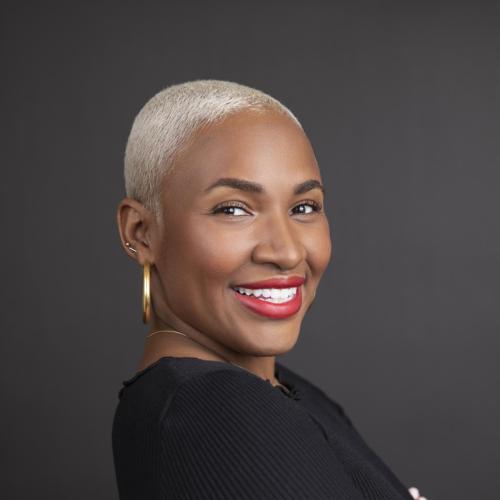 Amy Elisa Jackson
VP Global Marketing for PATTERN
Amy Elisa Jackson has worked in a variety of industries, but no matter the role, she is a storyteller first. She is currently the VP of Global Marketing for PATTERN Beauty by Tracee Ellis Ross. Amy Elisa leads the management, development and implementation of operational and product marketing strategies, creative campaigns, retail expansion and innovation for the award-winning haircare brand dedicated to exceed the beauty needs of the curly, coily & tight-texture community.
In previous roles at tech companies like Glassdoor and Facebook, to publishers including People Magazine, EBONY and MSN, she has overseen global editorial content and integrated marketing strategies. She has developed content for brands across lifestyle, digital, culture and news brands, and has interviewed celebrities, policy makers and top executives across the platforms of podcast, digital media, television, and print.
Amy Elisa earned her Bachelors of Arts degree in Communications & Middle Eastern Studies from Stanford University. She lives in Los Angeles with her Chihuahua rescue dog, Shug Avery.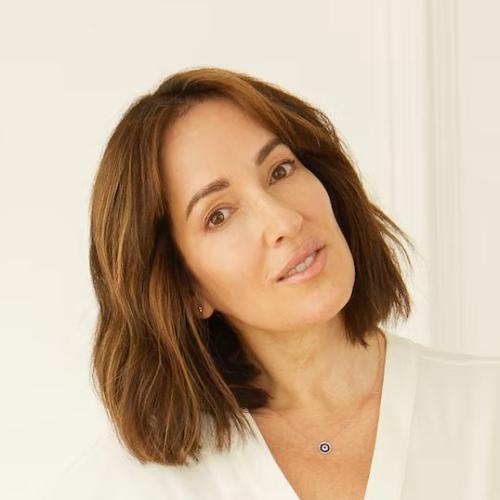 Angela Caglia
A master esthetician of 28 years, Angela Caglia has spent more than 30,000 hours practicing and perfecting her craft. Trained by skincare experts in France and guided by her robust knowledge of natural ingredients learned from her childhood spent on a California farm, her unique approach to skincare is grounded in biocompatible treatments that protect the skin barrier.
Formulated without synthetic or harsh ingredients of any kind, her products and practice focus on nourishing and strengthening the lipid barrier to offer better aging support for the skin. Working with leading scientists, Angela Caglia products marry naturally-occurring ingredients with cutting-edge skincare technology to deliver transformational results—all without sensitizing the skin.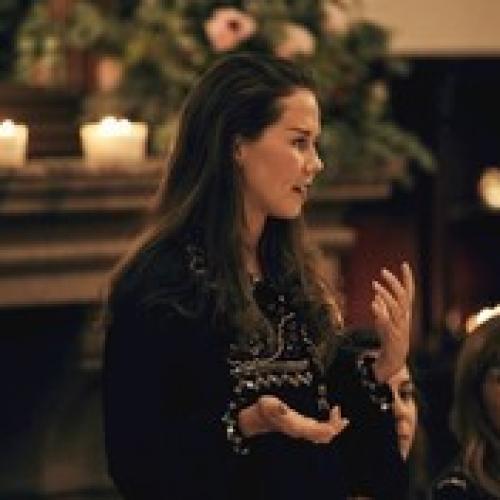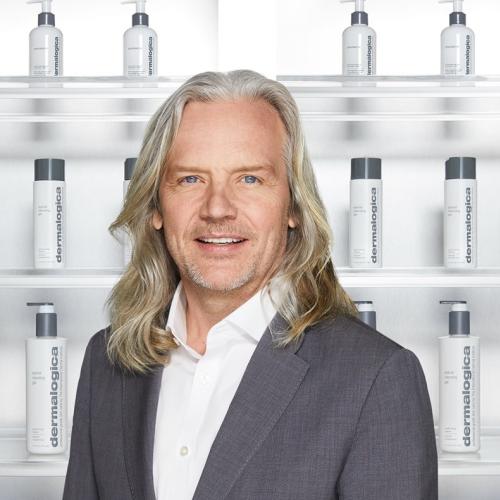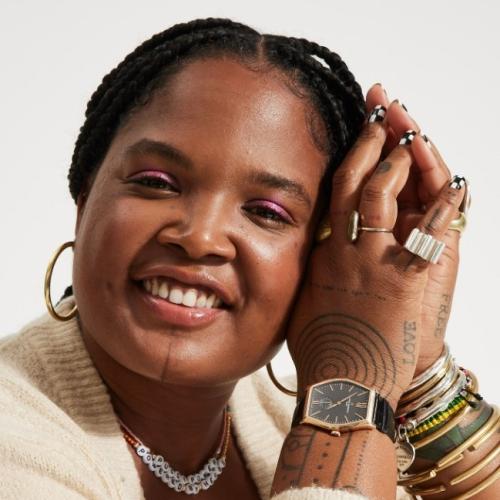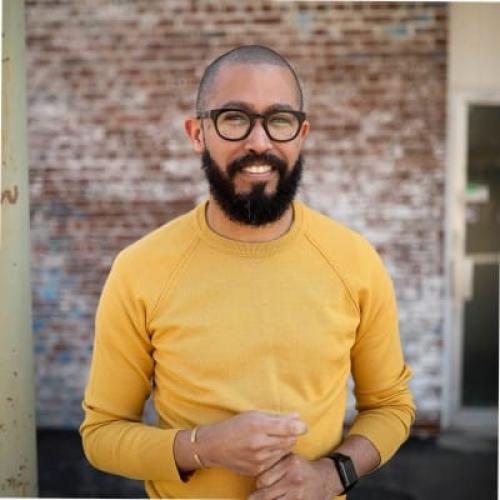 Brandon Ford
Chief Accelerator Director
Brandon L. Ford, Chief Accelerator Director of the Lubrizol Life Science Accelerator Program, brings his entrepreneurial mindset, passion for learning and curiosity toward life to his role operating a startup within the walls of a 90-year-old company. Brandon is a nurse and attorney with a BSN from Case Western Reserve University and JD /MBA from The University of Akron.
For the past four years, Brandon has led the Accelerator, a program that leverages Lubrizol technology, manufacturing and beauty and home care science expertise to provide market-ready solutions, brand development, and quick innovation. Hundreds of entrepreneurs have benefitted from his charismatic leadership to launch and develop their beauty and home care brands. The Accelerator has launched over 100 products globally. Brandon currently resides in Cleveland, Ohio with his wife and two sons.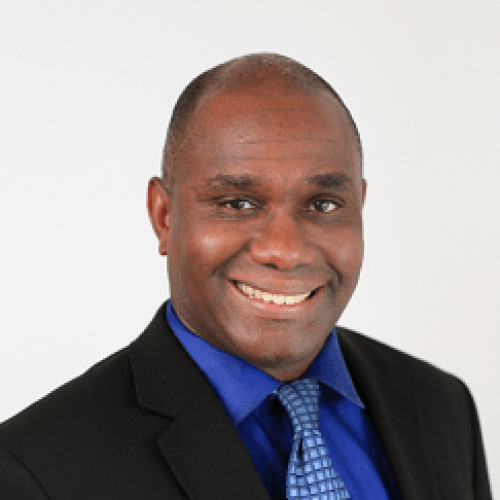 Brian Grady
Senior Marketing Specialist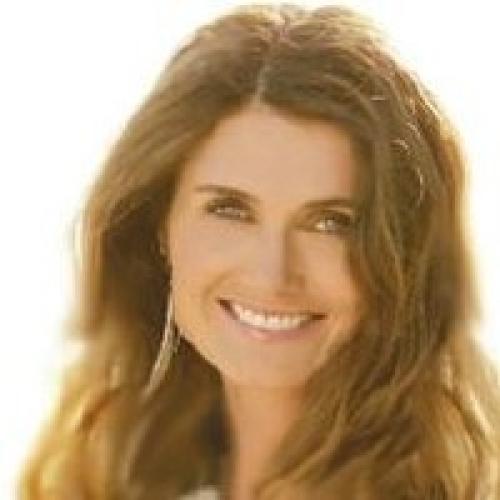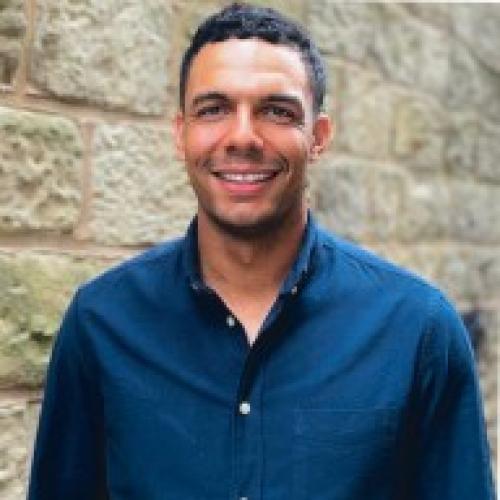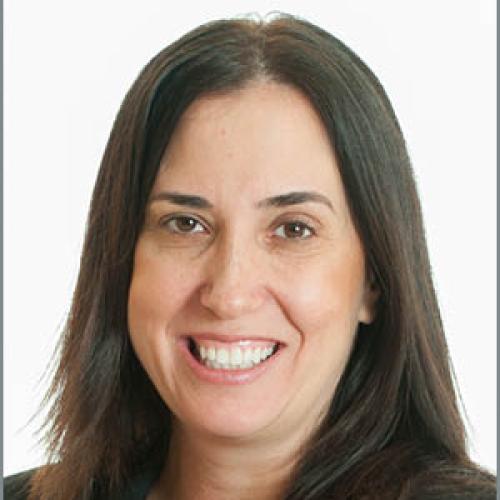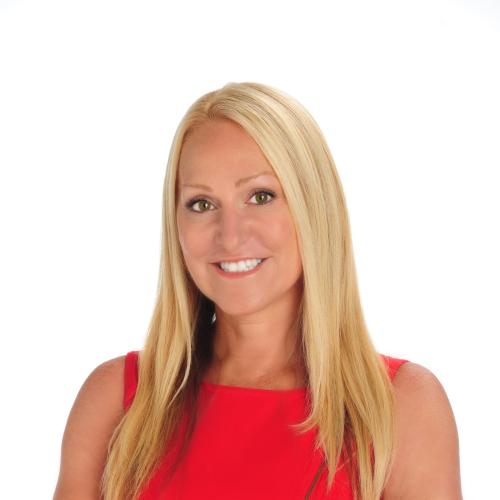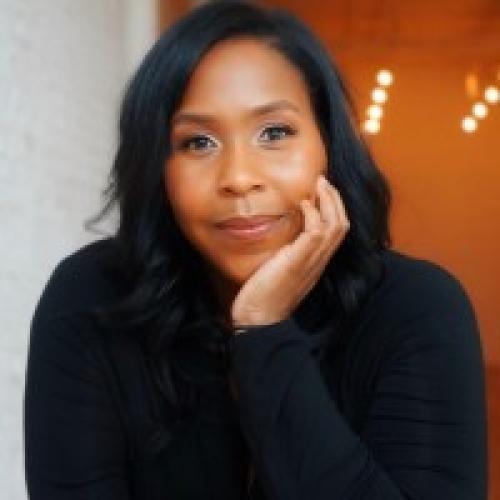 Chanaan Thomas
Senior Director of Merchandising Strategy & Insights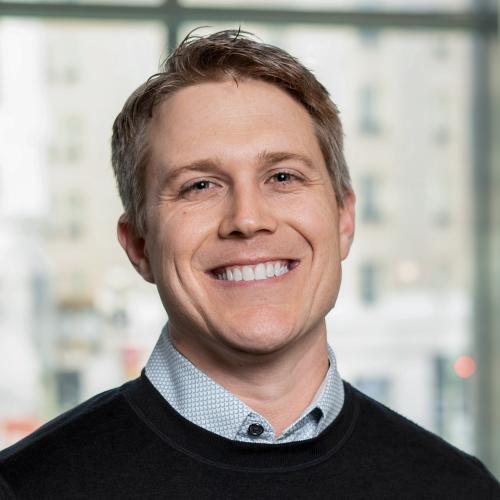 Conor Begley
Co-Founder, Tribe Dynamics & Chief Strategy Officer
Conor Begley is the Co-founder Tribe Dynamics and Chief Strategy Officer at CreatorIQ. In September 2021, Tribe Dynamics was acquired by CreatorIQ to create the leading influencer marketing platform for the creator economy, bringing together influencer performance management and analytics solutions to help brands and businesses. Conor has been named one of the 100 Most Influential People in Influencer Marketing by Influence Weekly, and was recognized as one of the 100 Leaders of Tomorrow by St. Gallen's Symposium.
Courtney Armstrong
VP, eCommerce Sales Planning and Acceleration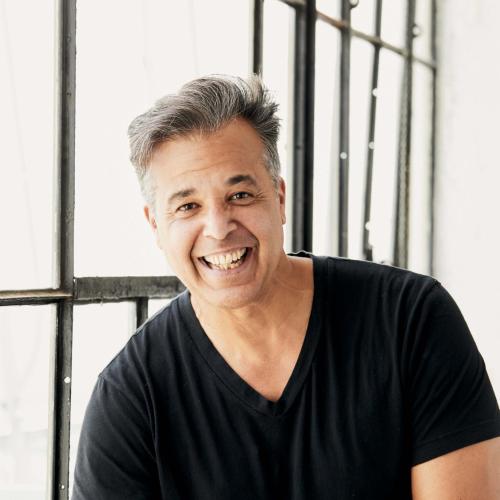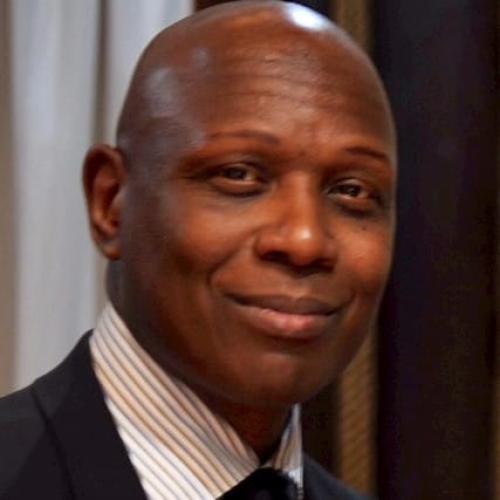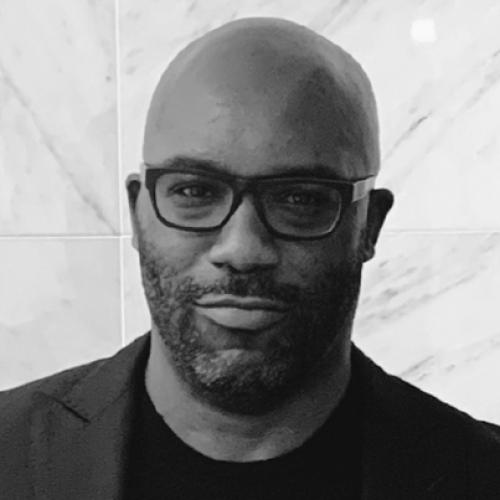 Dave Smith
Senior Vice President M&A, Investments & Licensing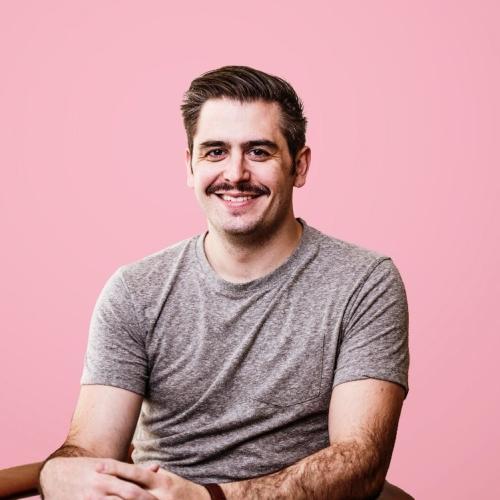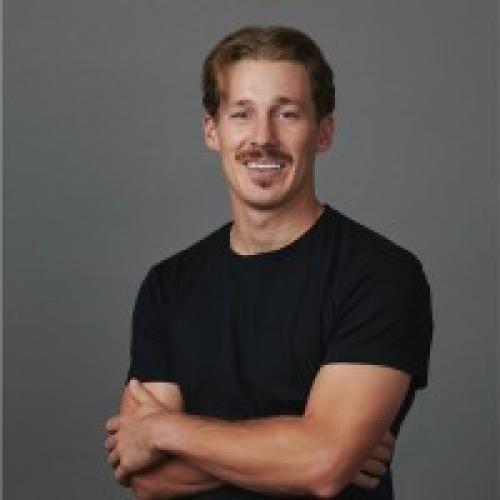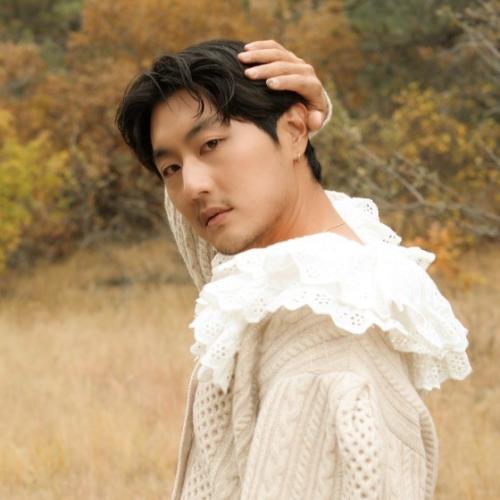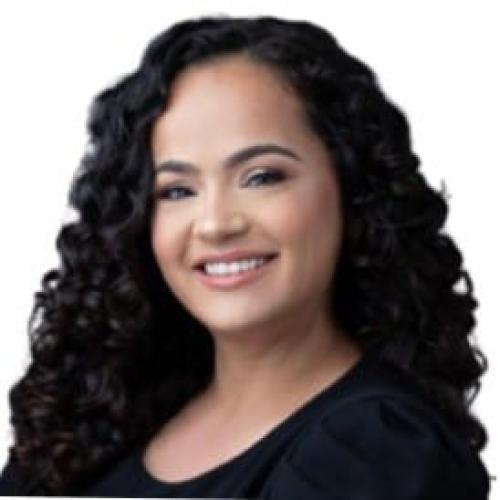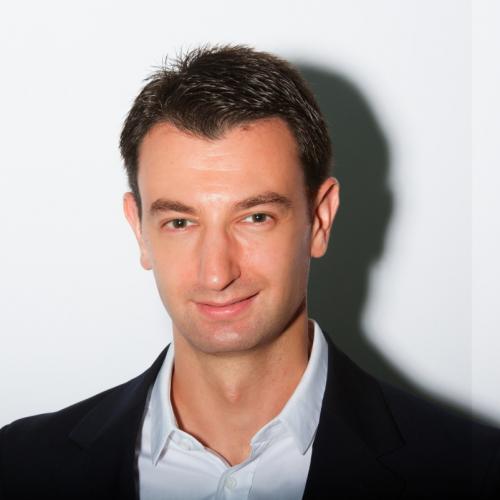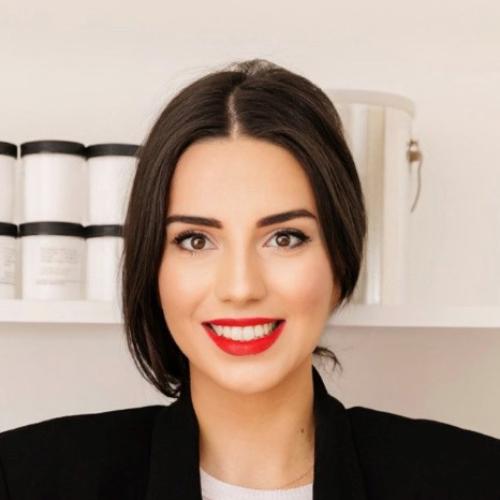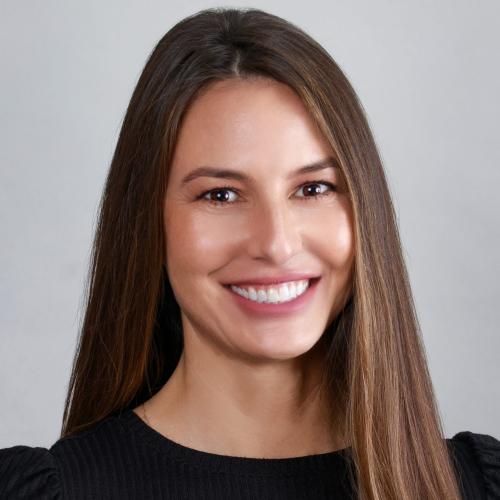 Jana Wright
Jana Wright is a partner with Moss Adams, LLP where she has practiced public accounting since 2007. She provides assurance and consulting services to clients in the beauty and fashion industries. Jana's specific experience includes managing audit and review engagements, acquisition accounting, cash flow projection preparation, and evaluating internal control and financial reporting processes. Her key to success is building strong, long-lasting client relationships. Jana is actively involved in the firm's mentor program and is the firm's lead recruiter for California State University, Long Beach. She is also a leader in Moss Adams' Forum W initiative. Jana was nominated for CalCPA's Emerging Leader Award in both 2018 and 2020.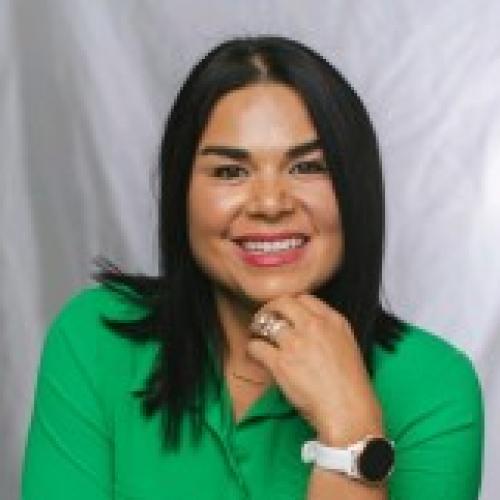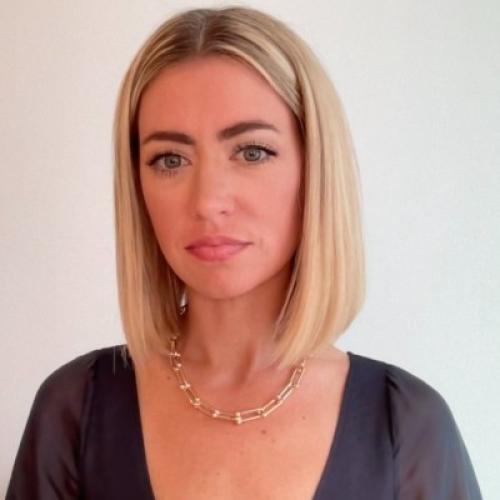 Jenna Galardi
Director of Omnichannel Growth
Jenna Galardi has over a decade of experience helping businesses grow online. Whether the business is a startup or a Fortune 100 company, they rely on Jenna's expertise as a growth accelerator. From award-winning website design and development to inbound marketing tactics of search-engine-optimization, content creation, pay-per-click, email marketing, social media and influencer marketing - she loves connecting businesses to the right customers online.
In her current role as Director of Omnichannel Growth, she leads the consultation arm and Omnichannel Certified Agency Program at Feedonomics. Focusing on helping merchants strengthen their online presence and adopt social commerce, marketplaces, and product feed optimization solutions to scale their growth. Jenna is proud to be a strategic resource to her customers and partners.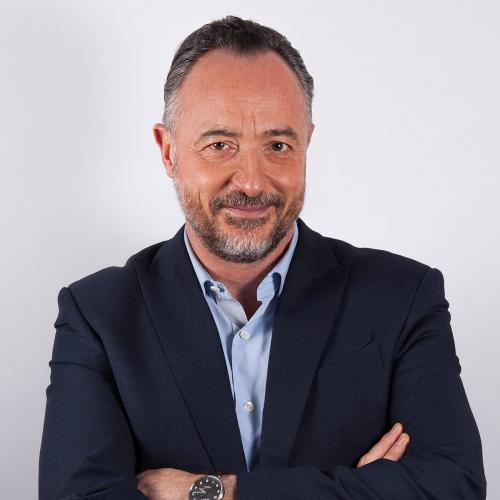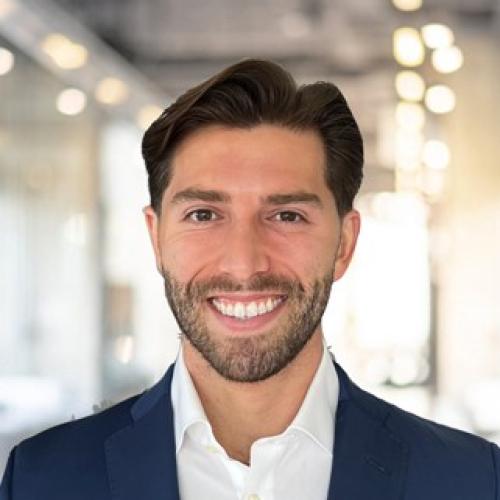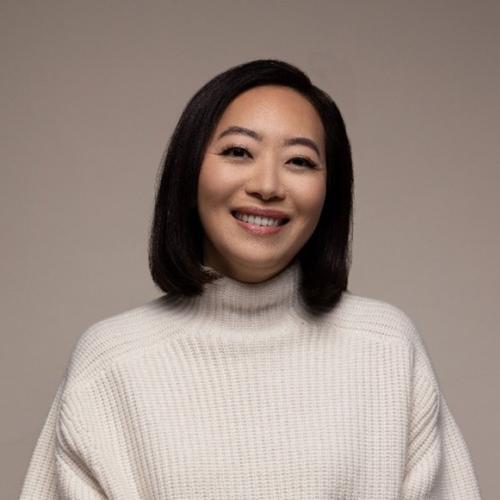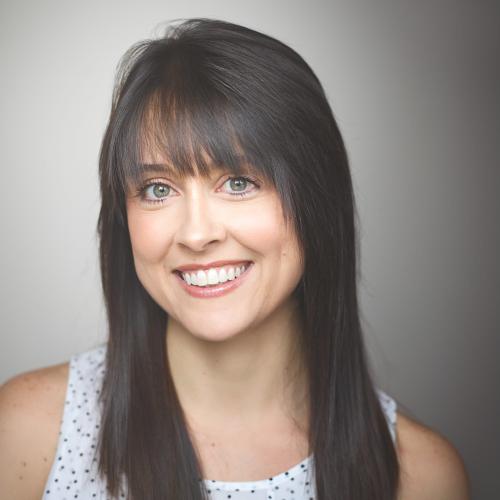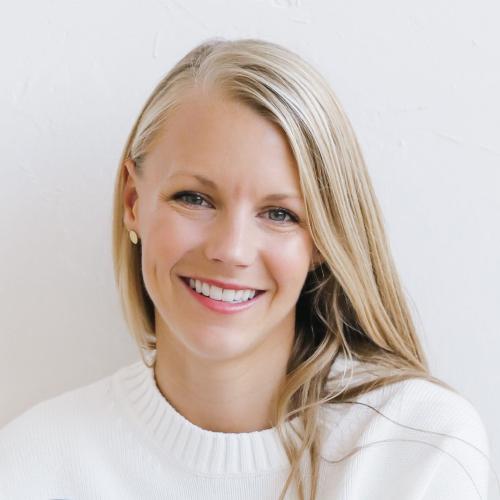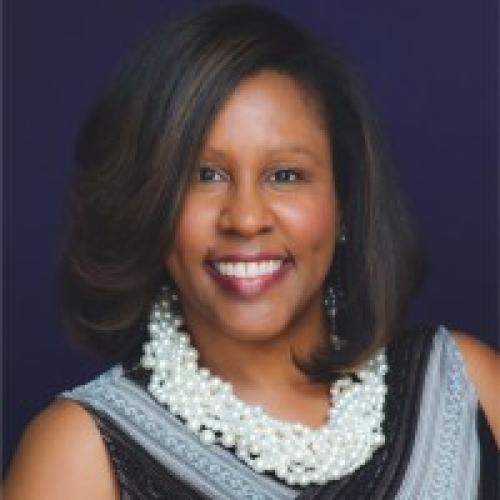 Kinta Gates
VP Supply Chain & Operations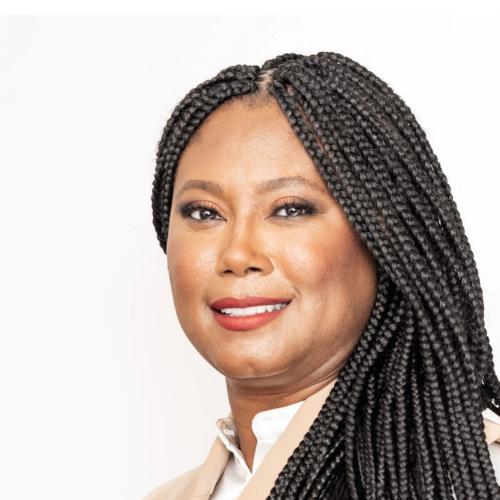 Krystal McNear
Global Director Multicultural Marketing
Krystal is a distinguished and forward-thinking marketing executive who brings more than ten years of extensive experience driving brand elevation and robust strategies positioning the organization as an industry leader in a highly competitive landscape. She was recognized as a "Top 40 Under 40 Emerging Leader" within the Home Furnishing industry and featured in the Home Furnishing Magazine in April of 2017. Krystal develops and drives powerful digital marketing campaigns and operational plans aligned with the enterprise objectives delivering extraordinary measurable results to move the organization forward. She oversees multi-million-dollar budgets ensuring margin growth and cost control.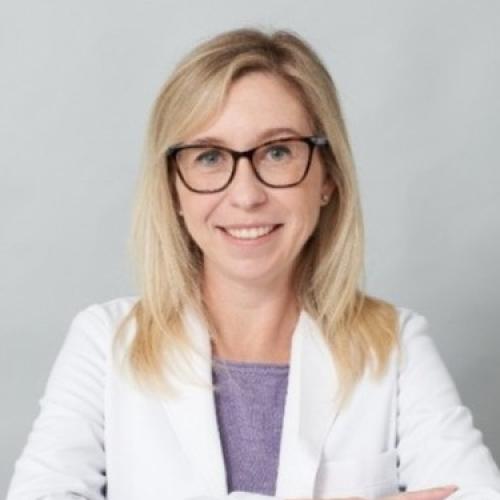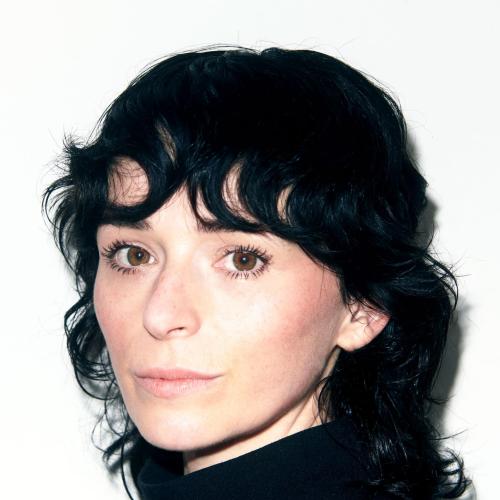 Lauren Bowker
Lauren Bowker is widely regarded as one of the greatest thinkers and innovators in beauty of our time. As a Material Alchemist Lauren founded the T H E U N S E E N in 2014, with the curiosity to explore and the ambition of applying material science to improve lives. Since then, she has taken her revolutionary transformative compounds to the epicentre of fashion, industry, and society, collaborating with a variety of high-profile global brands and organisations from Virgin Galactic to the NHS. Her work has been exhibited worldwide and has inspired material innovation and user experience in the automotive, aeronautics, technology, healthcare, retail, fashion, textiles, and beauty sectors.
In February 2017, Lauren released F I R E, the world's first colour-changing hair dye that responds to the environment, receiving more than 80m views online in the hours after its unveiling, and in 2021 launched T H E U N S E E N Beauty with the vision of becoming the forefront of intelligent beauty by offering true innovation in the beauty industry.
Lauren is an ambassador for STEM, a spokes person for climate activitsm for the UN and on the board of The British Beauty Council, helping to bring about transformation and innovation in the beauty industry. As T H E U N S E E N, Lauren is a curious person that sets out to explore the unseen.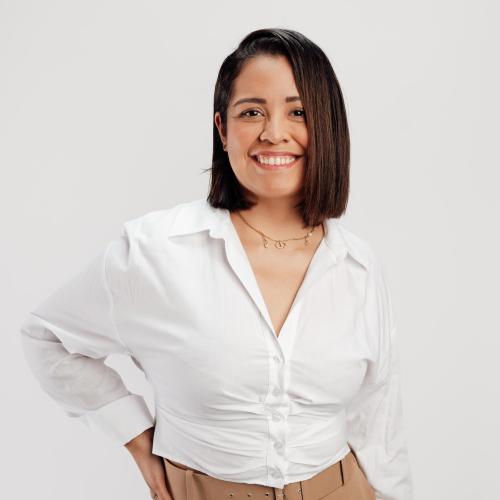 Lizbeth Zuniga
Lizbeth Zuniga, the Founder and CEO of Acquire Beauty, brings her profound expertise to the beauty industry. She is recognized for her leadership in end-to-end supply chain operations consulting. With over 15 years in the Beauty Industry, Lizbeth is an expert in spearheading transformative business initiatives. Before establishing Acquire Beauty, Lizbeth played a pivotal role in the Consumer Goods industry, where she excelled in acquisitions, brand expansions, and system implementations. Her insights and dedication have earned her a reputation as a trusted authority in supply chain excellence for beauty brands.
Lizbeth holds a Bachelor of Science degree in Industrial & Systems Engineering from Rutgers University. She spends her time living between NJ and Peru with her dog Lina. In her spare time, she enjoys travelling and volunteering with Fuller Center and Habitat for Humanity International.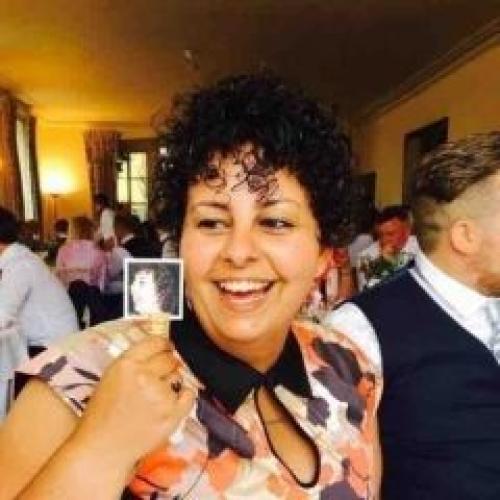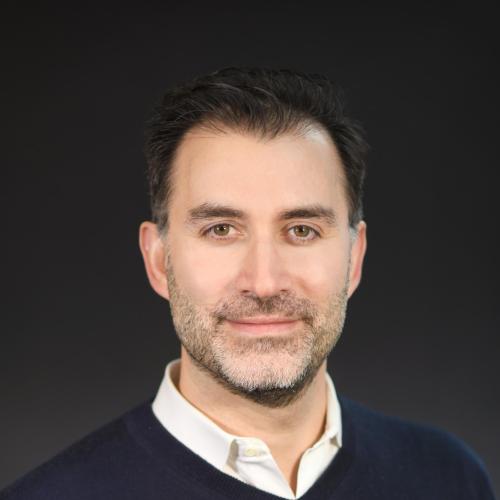 Luc-Henry Rousselle
Based in the US, Luc-Henry is a Managing Director on DC Advisory's Consumer, Leisure and Retail team, specializing in Beauty & Personal Care.
Luc-Henry's previous investment banking experience includes advisory roles at Lehman Brothers, Barclays and Moelis & Company in London and New York. Luc-Henry's operating experience consists of five years at the Estée Lauder Companies where he held leadership roles in the corporate development team and at MAC Cosmetics.
Luc-Henry received his M.Sc. in Management from ESCP Business School with a Major in Finance. He is fluent in English, French and Spanish.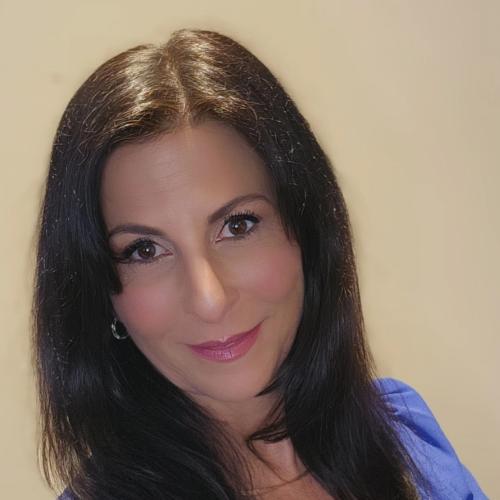 Maria Contino
EVP & Western Region Sales Manager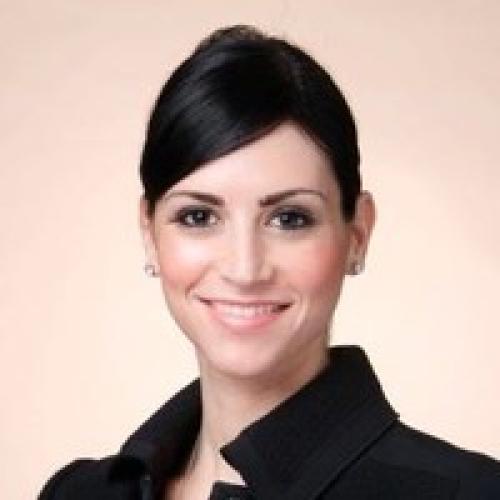 Marissa Alkhazov
Northwest Chair of Buchalter's Product Liability Practice Group
Marissa Alkhazov is the Northwest Chair of Buchalter's Product Liability Practice Group. Her clients include small businesses, Fortune 500 companies, emerging businesses, manufacturers, distributors, retail and media leaders in the cosmetic, wellness and beauty industry. Marissa assists beauty and wellness companies navigate complex regulatory schemes, including state and local consumer related regulations on toxic substances or 'clean beauty' statutes, FDA regulations and compliance, and is a thought leader on the Modernization of Cosmetics Regulation Act of 2022 ("MoCRA").
Marissa immerses herself in her clients' business environment to clarify goals, and is a highly effective negotiator with regulatory agencies, such as the FDA and Consumer Product Safety Commission. Manufacturers and distributors value her risk assessment and preventive advice on regulatory compliance, particularly on labels and safety warnings. Marissa's clients value her vast experience with mass torts defense, consumer protection claims, chemical law and toxic tort exposure to PFAS, benzene, silica, talc, asbestos and more. When counseling clients on new regulations and compliance mechanisms, Marissa anticipates regulatory hurdles and seeks practical solutions to clients' compliance obligations across the lifecycle of a product.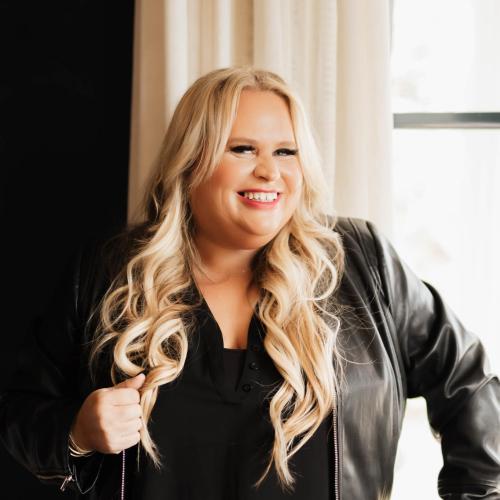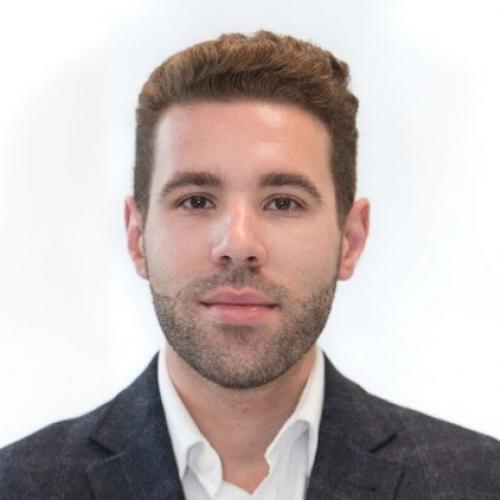 Mathieu Joubert
AVP, eComm Supply Chain, D2C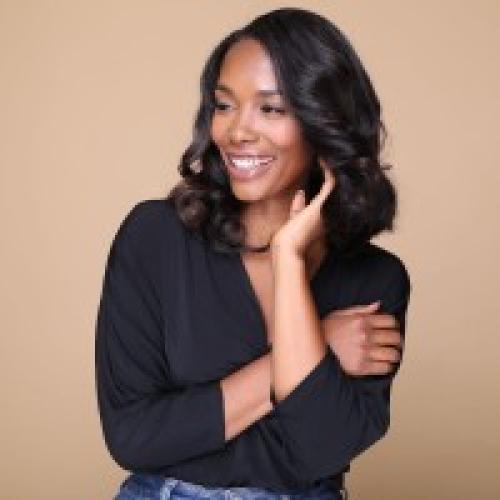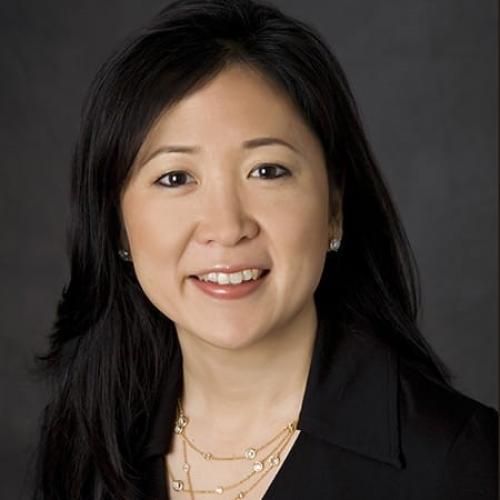 Michelle Yip
Business Development Specialist
Michelle Yip is the Business Development Specialist for Sederma at Croda Inc and has over 5 years of experience in the Beauty Industry. She has a diverse background having roles in Marketing, Synthesis Development, and Sales. Along with ACS accreditation, she pursued a Bachelor of Science degree in Chemistry from Stevens Institute of Technology. She furthered her studies by obtaining a Master of Science degree in Chemistry, with a concentration in Biomedicinal Chemistry from Stevens Institute of Technology. At Croda, she collaborates with the sales team in the West Coast and Midwest regions to foster innovation and drive successful projects with key customers. She has a passion for working with indie brands and sharing her expertise to help them grow and navigate the ever-evolving beauty landscape.
In addition, she loves to volunteer at local schools for STEM outreach to promote and inspire interest in STEM disciplines. In her spare time, she enjoys performing in community theater, hiking, and finding the newest, trendy foodie spots!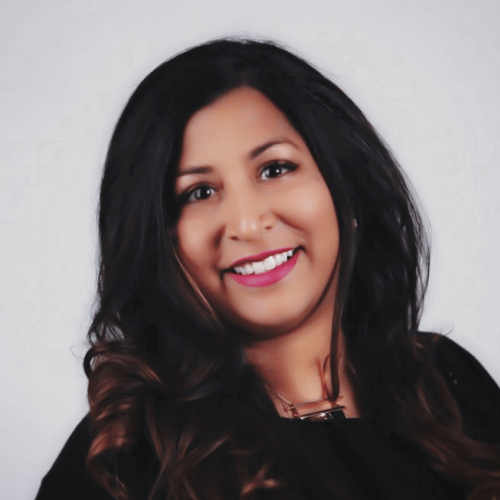 Mimi Ghosh
Middle Market Financial Sponsors Group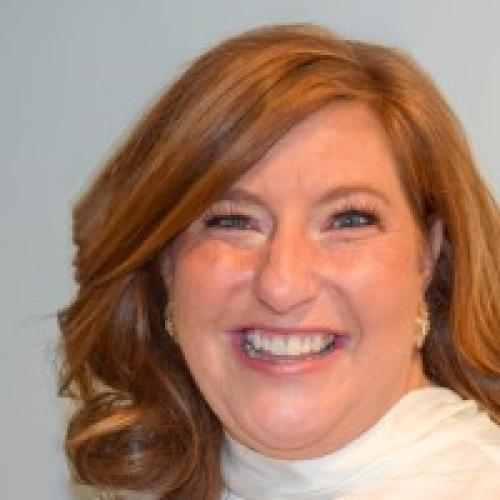 Muffy Clince
Director of Emerging Brands
Neha Singh
Neha Singh is the Founder and CEO of Obsess, an experiential e-commerce platform enabling brands and retailers to create immersive 3D virtual stores. She was previously the head of product at Vogue, where she was responsible for the company's digital business. Neha began her career at Google, where she was a software engineer and tech lead. She holds an Undergraduate Degree from The University of Texas at Austin and a Graduate Degree from MIT. In working with brands and retailers in her previous roles, Neha noticed that they were having a hard time translating the visual, interactive, sticky experience of physical stores into digital environments. Obsess was created to bridge the gap between consumer engagement and digital commerce—all in a highly branded, elevated way.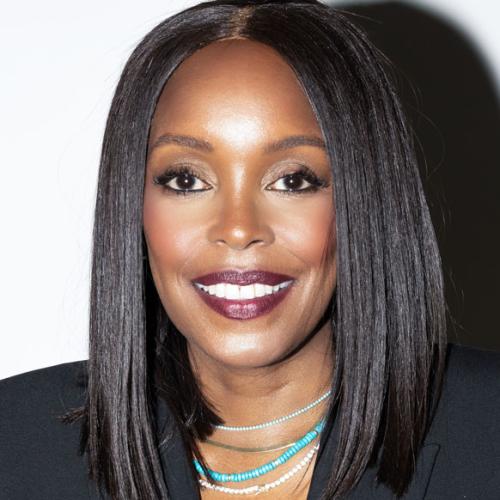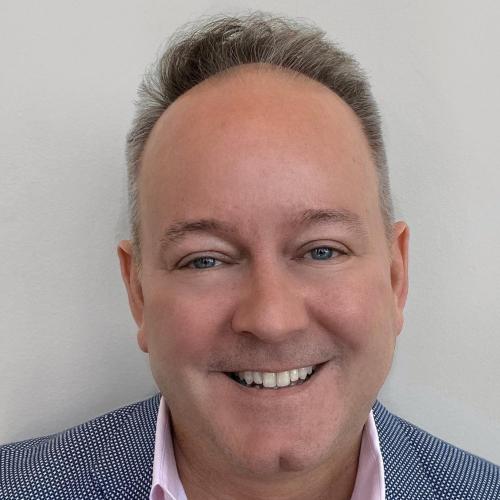 Patrick O'Keefe
VP Integrated Marketing Communications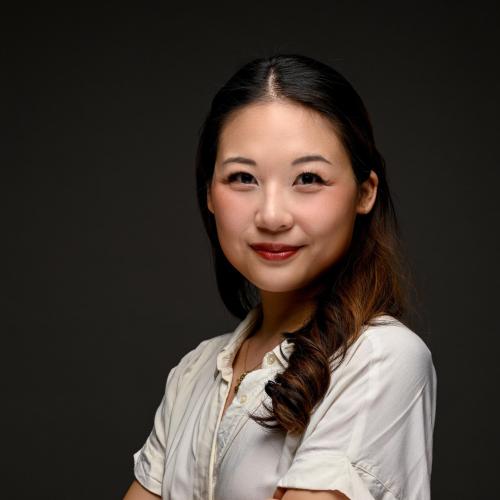 Presca Ahn
Presca Ahn, Investment Director, BOLD – Business Opportunities for L'Oréal Development
As a global investment director at BOLD, the venture fund of L'Oréal, Presca oversees the fund's brand & technology investments worldwide. Prior to joining BOLD, Presca was a private equity investor at Five Arrows Principal Investments following three years as an investment banker at Rothschild & Co in Paris. In her earlier career, she was an operator in the art market, notably representing artists & artist estates at an international gallery and serving as CEO of a major contemporary art museum in Beijing. Presca holds a BA from Yale College; an MSc from the London School of Economics, where she was a Fulbright Scholar; and an MBA from INSEAD.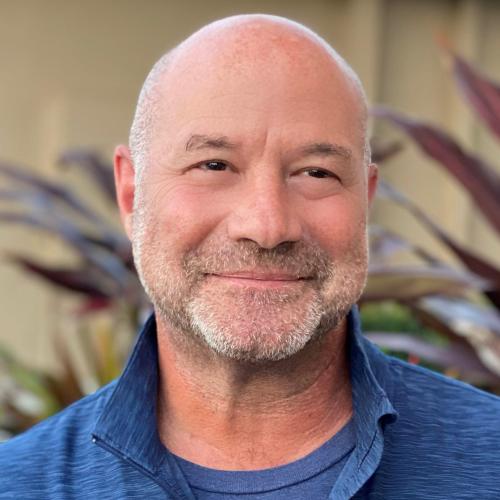 Rich Gersten
Co-Founder & Managing Partner
Rich has spent the last 30 years investing and building great consumer brands at top private equity firms including Tengram Capital Partners, L Catterton, and North Castle Partners. Rich spent the last 9 years dedicated specifically to investing in the beauty industry, where he developed an extensive network of relationships that sourced many emerging growth brands with very limited access to institutional capital. Realizing the significant opportunity to address this underserved area of the market in beauty, Rich founded True Beauty Ventures.
Rich received a BS in Economics from Union College (N.Y.) and an MBA from the Wharton School at the University of Pennsylvania.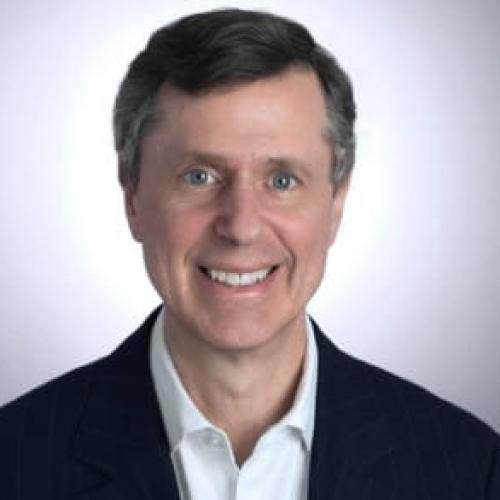 Richard Kestenbaum
Richard is a co-founder and Partner of Triangle Capital and has been an investment banker for over 35 years. Richard has a great deal of experience advising clients in merchandising businesses, particularly in the Retail & Consumer sector. Richard is an often-quoted expert on the retail and merchandising industries. He is a Contributor to Forbes.com where he writes a regular blog about trends in retail and consumer product businesses. He also appears regularly in print and other media as well as industry panels and speaking programs.
Before co-founding Triangle, Richard was a Managing Director at a boutique investment banking firm called Financo, Inc. While at Financo, Richard was responsible for a majority of the firm's apparel industry transactions. Prior to joining Financo, Richard was a Partner and First Vice President at Drexel Burnham Lambert Inc. At Drexel, Richard was responsible for a group of 14 professionals doing middle-market mergers and acquisitions around the world.
Richard is the co-author of three books on finance and computer programming. He is formerly an Adjunct Assistant Professor of International Business at the graduate program of the Stern School of Business at York University.
Richard received a BS in Accounting from New York University and an MBA with a concentration in Finance from Harvard University. Richard is married and lives in New York.
Click here to read Richard's blog and follow him on Forbes.com.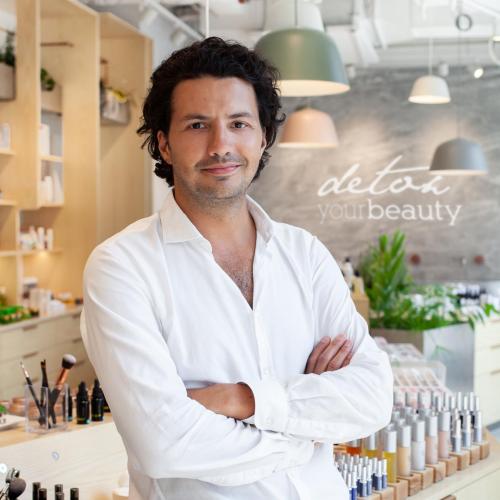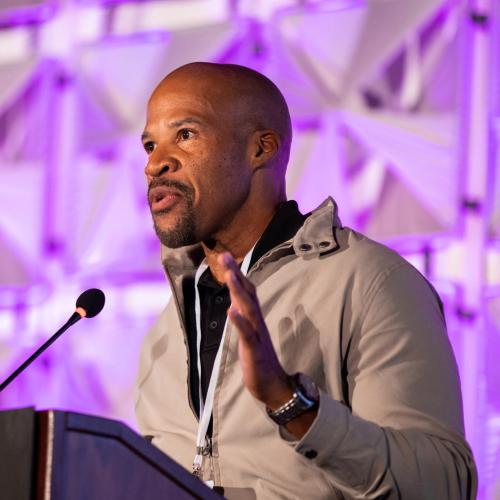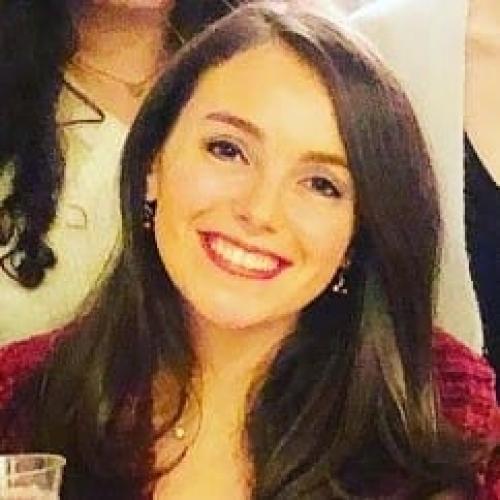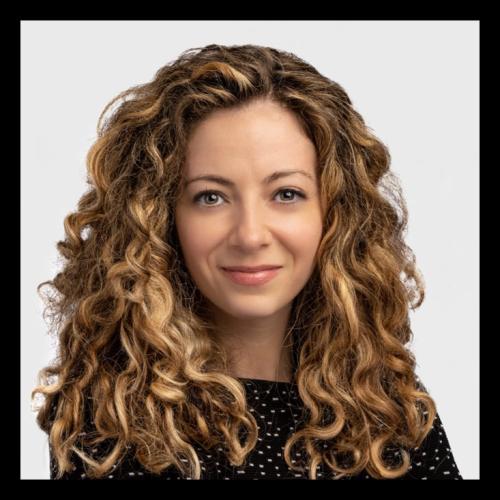 Sasha Radic
Beauty and Wellness Managing Director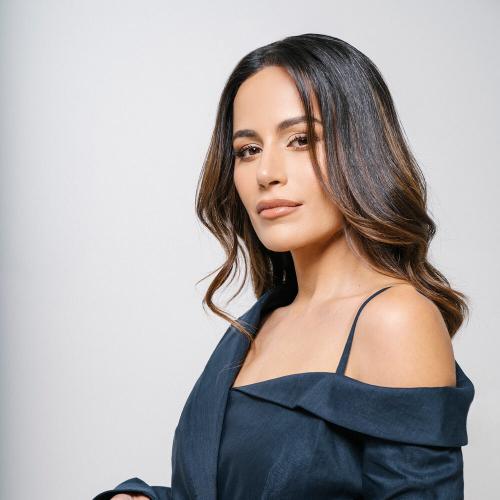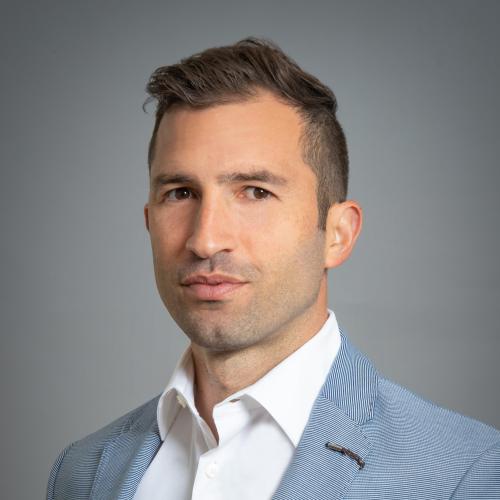 Sonia Summers
Shielded Beauty Founder & CEO Sonia Summers began her career working in-house for global powerhouses like Avon, where her team won WWD's highly coveted "Best Executed Brand Launch" award in 2014. In 2015 she launched Beauty Barrage, an outsourced sales management agency complete with a highly successful and modern field team – helping to create signature experiences and a "human touch" at retail. Beauty Barrage represents an impressive portfolio of brands including: L'Oreal, PerriconeMD, The Proactiv Company, Unilever, Coty, Nudestix, Dermaflash and many others.

Back in 2020 when the COVID crisis unfolded, Sonia found herself constantly searching for a safer way to protect our skin — but she couldn't find any highly-effective purifying products that also prioritized nourishing the skin's microbiome. Sonia felt like she shouldn't have to compromise on luxury for efficacy, she decided to start developing the products that she was desperately looking for herself!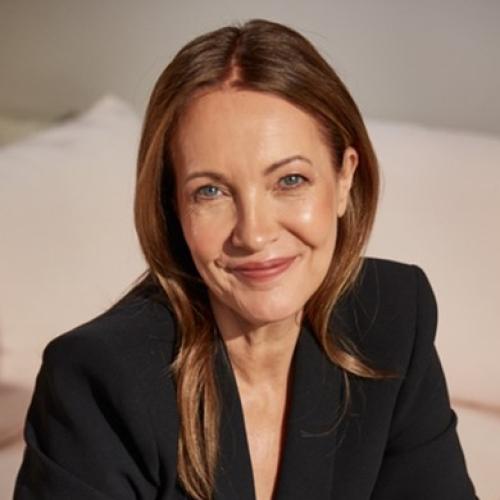 Susie Willis
As a wellness entrepreneur and self-confessed science geek, Susie was early to the Biotechnology stage. With the range of energetic, biotech 'max-load' skincare, this certified and clinically proven brand has a skincare system that has a clear philosophy. Substantiation, Sustainability and Science.
With a very clean method of classic skincare formulation from conception (no white label here), the tech side of beauty truly inspired Susie and The Romilly Wilde ethos has always been to disrupt the norm and lead from the position of future proofing a brand, not taking short-cuts and embedding the business in integrity, substantiation and ethics.
"From the start, we have wanted to create something unlike anything else on the market. We offer our customers something that not only stimulates, but that is sensorial and joyful to use. Our products create an immediate sense of quality, integrity and energy for a transformative impact on the skin and a respect for the environment. We are changing the way people think about skin biology and skincare. We are so proud of our awards and accreditations from leading industry bodies who recognise our efforts. I couldn't be more excited to share our journey, and for you to see the extraordinary results possible with Romilly Wilde – where science collides vibrantly with nature."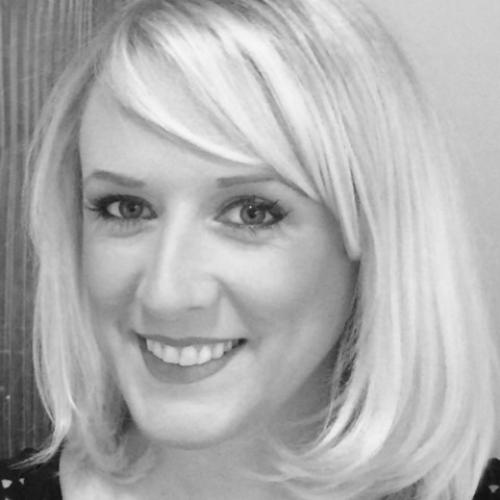 Tara Lamont
Director, Walmart.com: Marketplace Beauty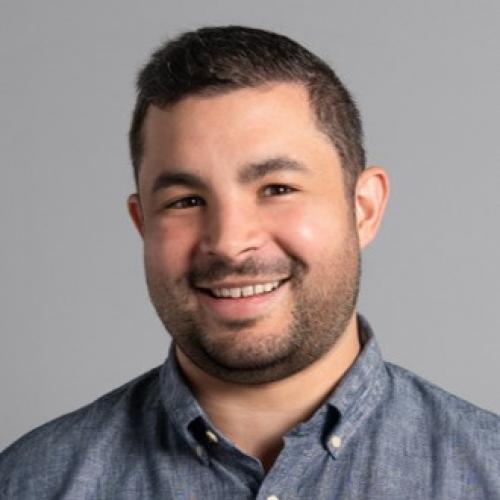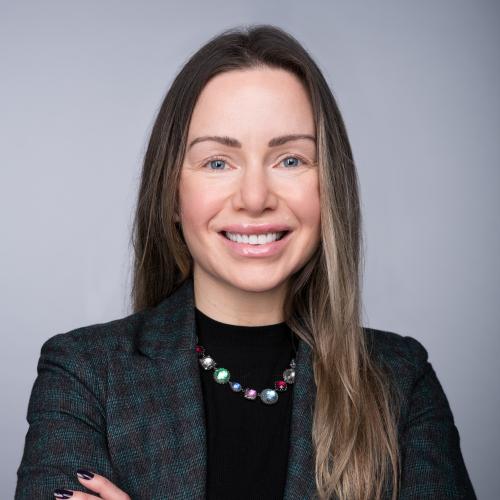 Tina Bou-Saba
Co-Founder & Co-Managing Partner
As a partner and advisor, Tina is open-minded, inclusive, trustworthy, and enthusiastic. Extremely hands-on in her work, she listens intensely and celebrates collaboration. Tina has sharp instincts for commercial opportunities, honed through her experience in strategy at Victoria's Secret and in equity research analyzing public retailers. From exploring international expansion opportunities for a major retailer to crafting marketing strategy for a consumer start-up, she is an independent thinker who loves digging into hard problems.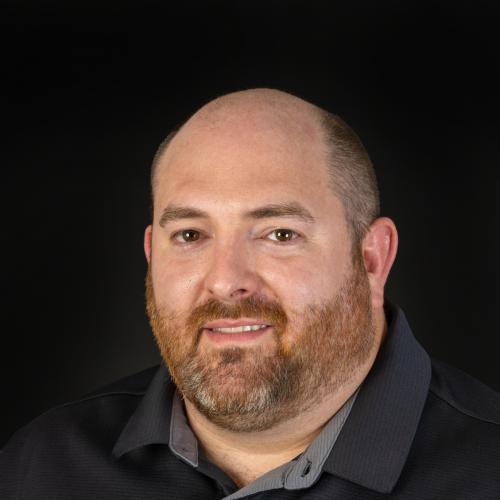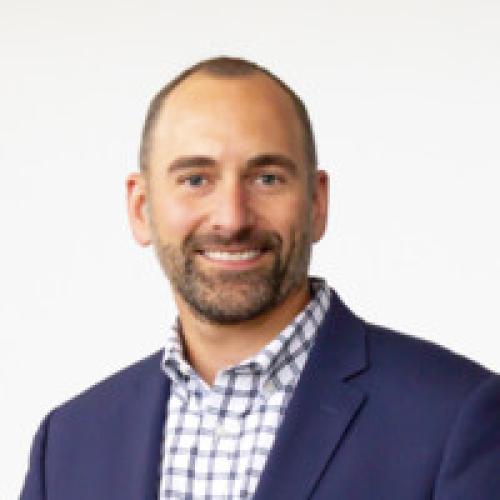 Zach Thomann
As Chief Operating Officer and President, Zach is responsible for the direction and management of all PFS activities, including fulfillment and distribution operations, client financial services, contact center, and omnichannel operations on behalf of PFS' clients. Working with his leadership team across those areas, Zach leads the efforts to identify new revenue opportunities while maintaining an efficient and profitable operation for PFS clients.
Zach joined PFSweb, Inc. in 2003 and has held roles of increasing responsibility in both the Business Management and Client Implementation departments, including serving as Vice President of Business Management. Previously, Zach worked as a program manager at AmerisourceBergen, a Fortune 50 company. With extensive experience in 3PL and end-to-end eCommerce solutions, Zach brings consultative expertise and a proven track record for bringing success to PFS' clients.
Zach holds a Bachelor of Science degree from the University of Texas and an MBA in Finance from the University of Texas at Dallas.
OUR 2023 PARTNERS
Headline Ingredients Partner
Croda Personal Care
We have a rich history of partnering with Independent brands to develop innovative and crative personal care solutions.
Offering a full range of cosmetic ingredients including Sederma's world leading actives, our experts can help with formulation development, claims substantiation, market analysis, and industry regulations. Our knowledge provides customers with immediate access to essential support for successful beauty and personal care product development and implementation. From lab scientists to product specialists and customer car agents, the Croda team is excited to offer their assistance.
Headline Logistics Partner
PFS
Drawing upon 20+ years of experience and innovation in the industry, PFS, business unit of PFSweb, Inc., supports eCommerce fulfillment operations for both DTC and B2B channels. Brands and retailers across industry verticals (health and beauty, jewelry, CPG, apparel, footwear and government) look to PFS to provide brand-centric operations that effectively scale to support growing eCommerce demand.
Buchalter
Buchalter is a full-service business law firm that has been teaming with clients for nine decades, providing legal counsel at all stages of their growth and evolution, and helping them meet the many legal challenges and decisions they face. Our clients are engaged in a diverse global economy governed by complex laws and regulations, and they trust us as advisers and business partners because we are involved in their world.
Novi Connect
Novi Connect is an e-commerce platform where Contract Manufacturers can easily discover, sample, and purchase raw materials that have been pre-vetted for unique claims and sustainability standards, all in one place. Novi is the modern way to buy raw materials with competitive prices and low MOQs from top suppliers like Croda, BASF, and Univar. With advanced tracking features for documents, samples, payments, shipping, and delivery, Novi is designed so brands and contract manufacturers can bring sustainable products to market faster and at lower unit costs.
Obsess
Obsess is the leading experiential e-commerce platform that enables brands and retailers to create immersive, branded, discovery-driven virtual stores on their websites. The mission of the company is to create the next-generation online shopping interface that transforms the traditional e-commerce thumbnail grid into a 3D, interactive, social and highly engaging experience. Obsess has launched over 250 virtual stores and experiences for beauty brands such as Charlotte Tilbury, Laneige, Prada Beauty, Armani Beauty, Olaplex, K18, Revlon, Maybelline and more—driving consumer engagement, brand loyalty and conversion.
Base Beauty Creative Agency
We are the omni channel branding agency hyper-focused on the beauty and wellness industries. We create everything that the consumer sees and touches.
Where Brains Meet Beauty
WHERE BRAINS MEET BEAUTY™ Host Jodi Katz, Founder & Creative Director of Base Beauty Creative Agency, welcomes guests into a relaxed, authentic and honest conversation about their career journey, from the struggles to the highs, and the roller coaster ride in-between. Jodi is not a reporter and she's not ogling stats. She's part James Lipton, part Andy Cohen, seeking to reveal wisdom and insightful stories that will inspire future leaders in beauty
PARTNER WITH US
Based on your objectives, we can create bespoke packages designed specifically for you – from presenting your expertise on the main stage, hosting private dinners, to showcasing your brand and making valuable new connections. Opportunities predominantly lie in 3 main categories: Thought Leadership, Branding, and Networking.
To discuss your objectives and partnership opportunities please contact [email protected].
Interested in a media partnership?
We'd love to hear from you and how we can support one another to connect with the industry. Contact [email protected].
About Kisaco Research
Kisaco Research produces, designs and hosts B2B industry conferences, exhibitions and communities – focused on a specialized selection of topic areas.
Meet industry peers that will help build a career-changing network for life.
Learn from the mistakes of your peers as much as their successes—ambitious industry stalwarts who are happy to share not just what has made them successful so far but also their plans for future proofing their companies.
Note down the inspired insight that will form the foundation for future strategies and roadmaps, both at our events and through our online communities.
Invest both in your company growth and your own personal development by signing up to one of our events and get started.